Startup
Connect design to engineering, by aligning everyone around a single source of truth. XDS can save hundreds of thousands of dollars in design and development time.
Theme builder
Get up and running quickly with our theme builder. Simply provide your colours, typography and styles.
Coded components
Get 50+ components already coded and ready to get you off the ground running.
Component documentation
XDS comes complete with documentation for developers and designers to get started.
Support from leading experts
Our experts are here to suport you and your team. Choose from multiple packages to fit your needs.
Everything great, starts with a solid foundation.
Easy to Customize
Using XDS builder will enable you to quickly set up a customized Design System to meet your unique brand and personality.
Accessibility
Our Design System assists you with keeping your designs and code in line with WCAG standards. Each component of XDS has been individually tested to meet WCAG SAA 2.0 + 2.1.
Optimized
The entire script library of XDS is less than 100kb, and has been fully optimized to meet the highest standard of performance. This enables you to build and design your projects faster and more efficiently.
Coded components
Each component has already been developed in Vue.JS, Angular and we ensure they are kept up-to-date.
Modules
We have pre-built a library of content and application modules to make it even faster and easier to get up and running.
Access to Experts
XDS has access to industry experts to advise and review your work based on your needs. We believe that sometimes all you need is an outside opinion about your project or design process.
Simple and easy to get started.
Step 01
Setup your Design System.
Take a few minutes to define your brand's colour palette, typography and styles. This will be the foundation of your Design System.
Step 02
Get building.
You will have full access to over 1000+ components. This will allow your design and development team to design + develop faster and more consistently.
Get more out of your Design System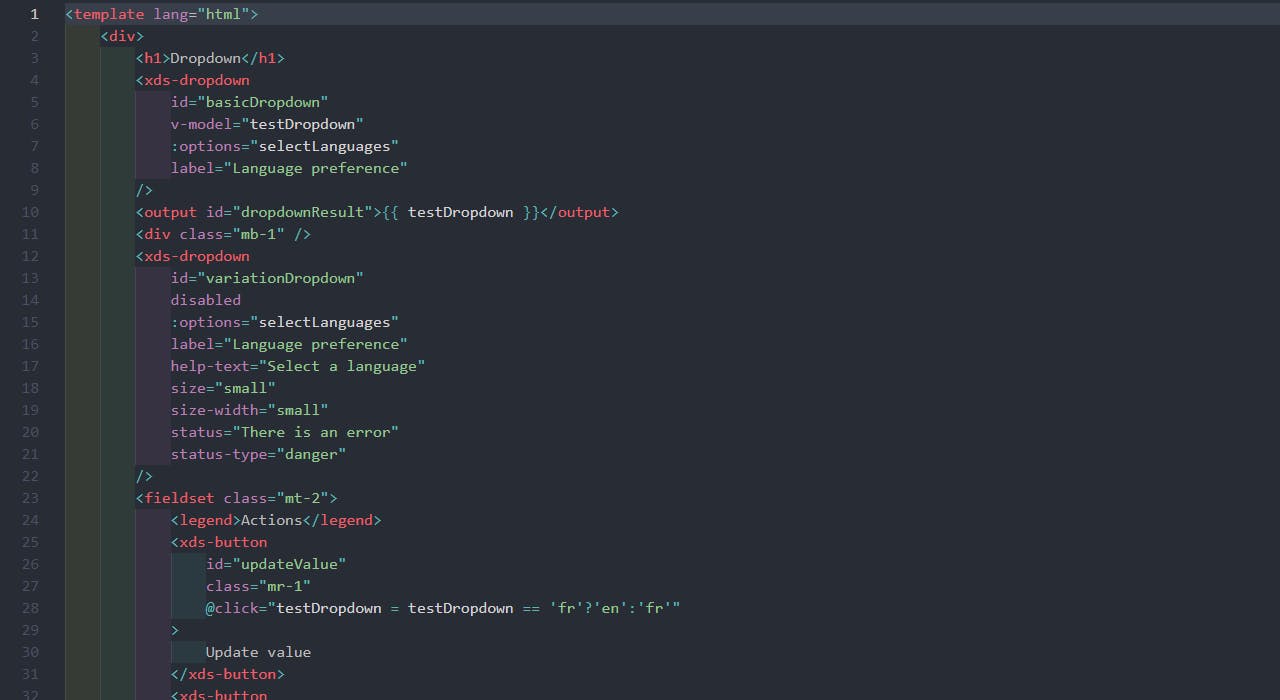 Content Patterns
XDS offers a powerful and easy-to-use platform where your team can build pages or emails from a library of content modules, stack them, customize and export the code ready for production.
UX Design Kit
Use the UX Design Kit with 100+ components to easily create userflows, site architecture, design annotations and much more.
Let's Connect